TraffikGroup being a fast-paced emerging agency with and impressive client roster was frequently in need of additional horsepower with creative development, roll-out, and execution. Such was the case when hired for a promotional campaign for Manchu Wok, a North American Chinese-themed fast food chain.
Copyright Holder: TraffikGroup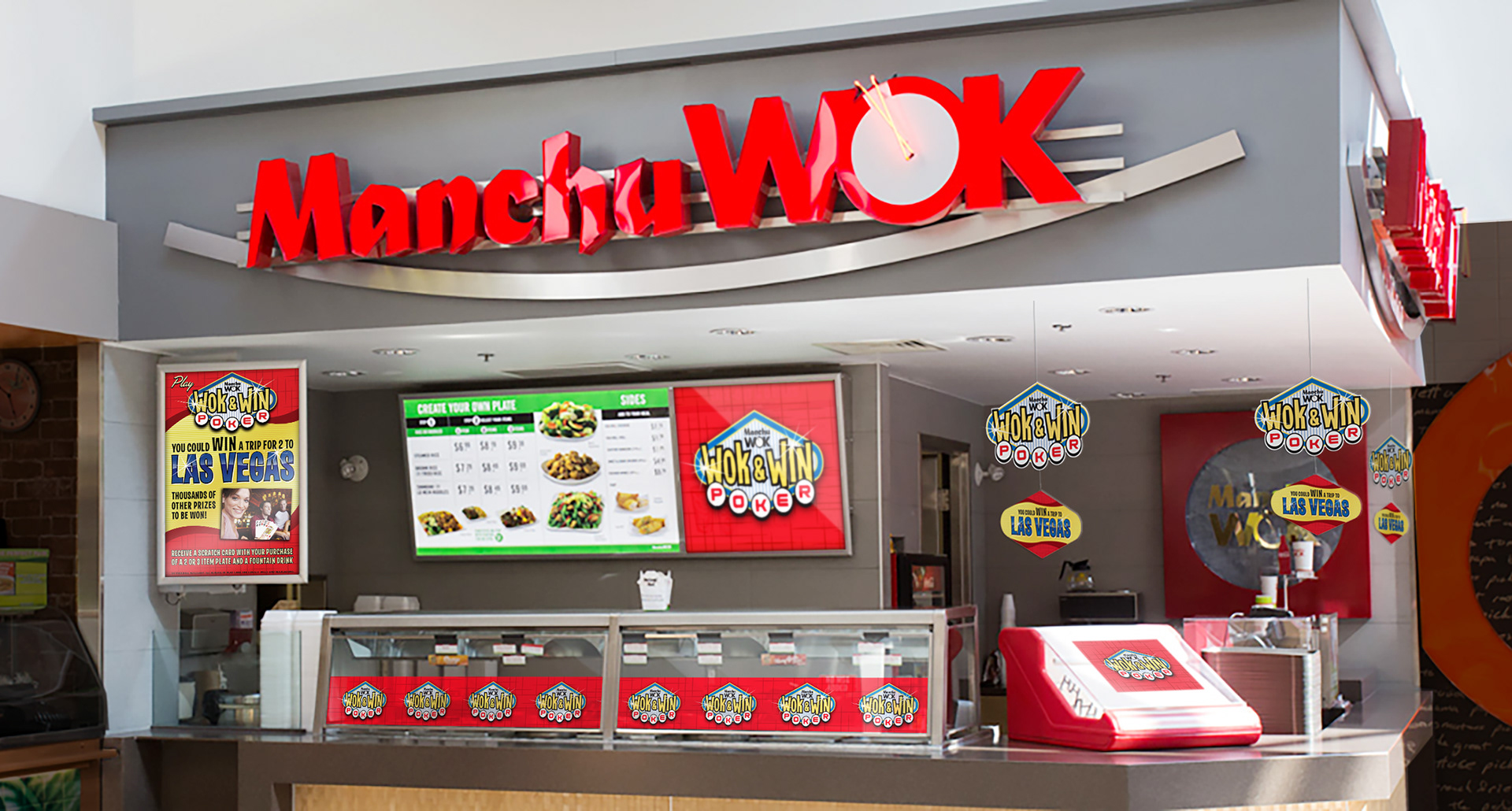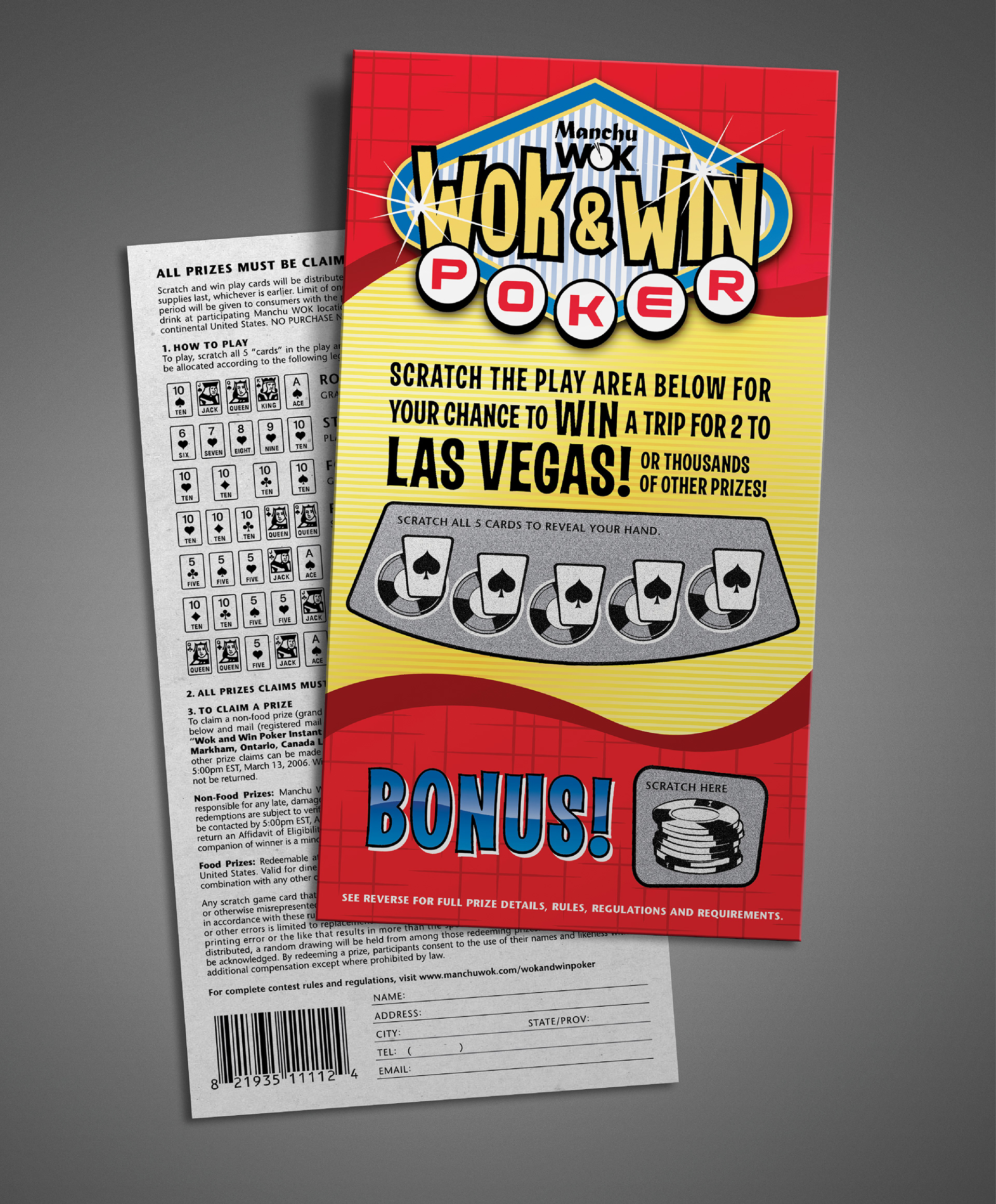 The promotional campaign featured a lottery style scratch and win card that awarded free or discounted menu items as well as a grand prize all-inclusive trip for two to Las Vegas.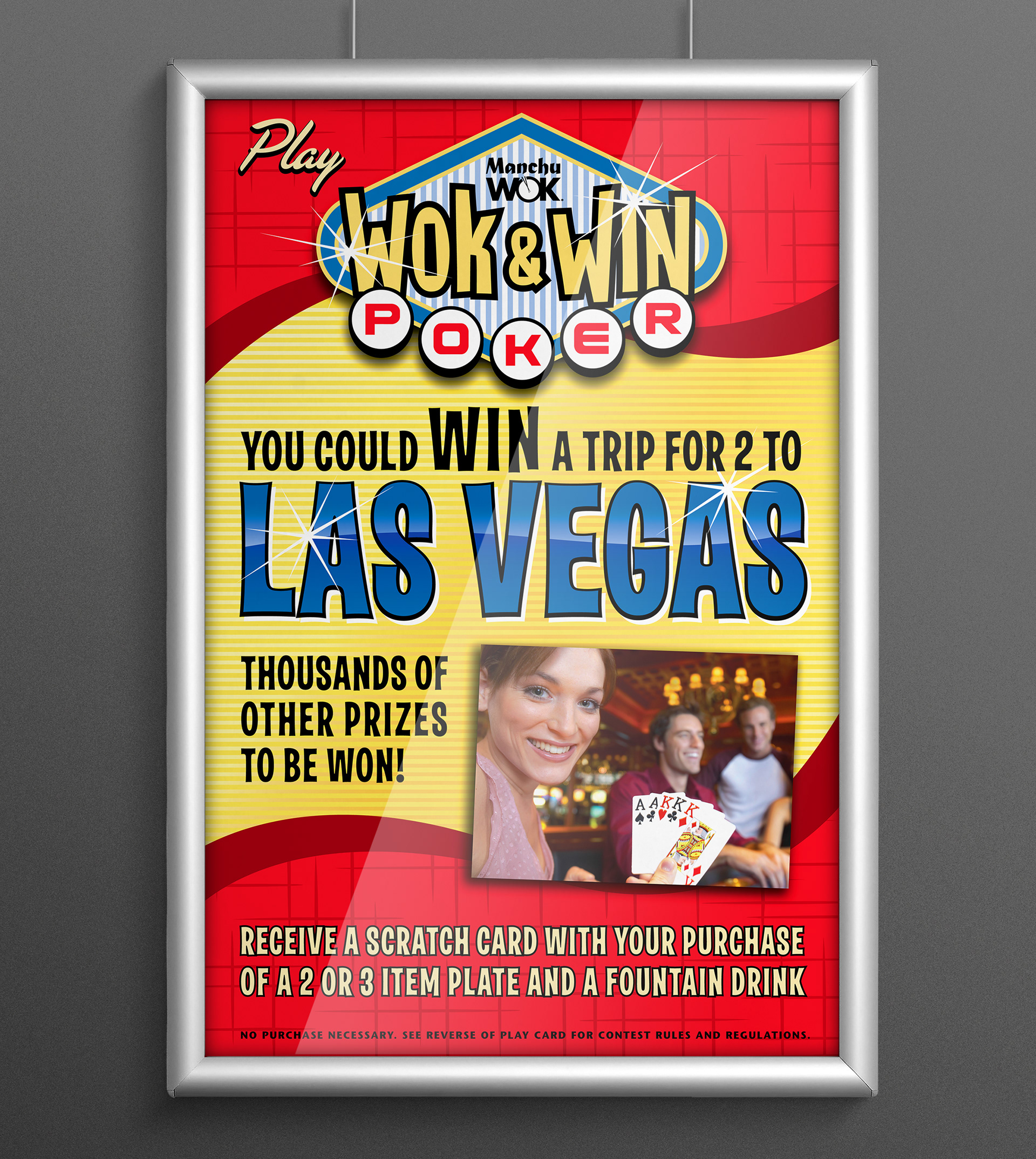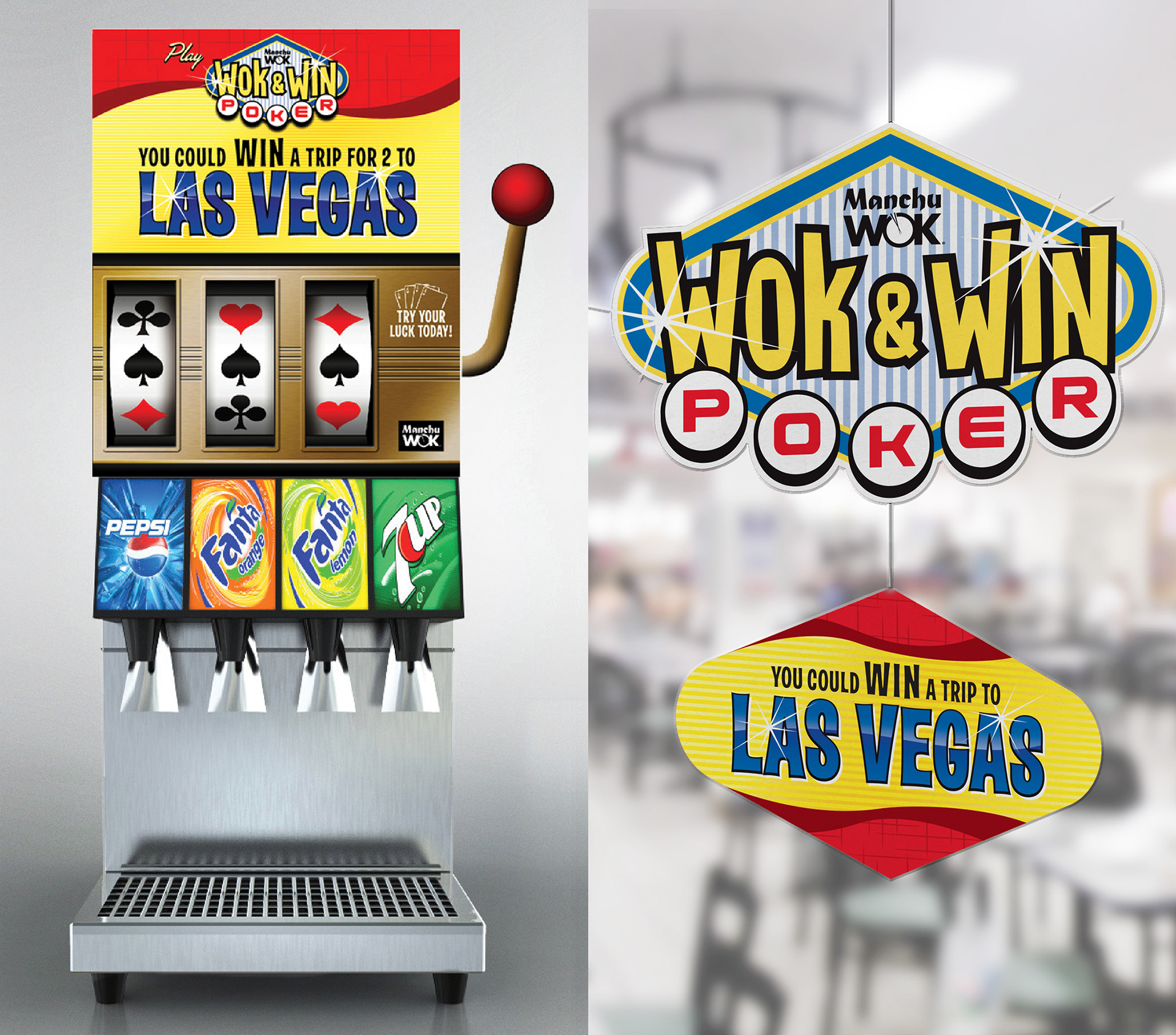 The solution included a logo that paid homage to the iconic Las Vegas sign while the overall look and feel included visual language typically found in Las Vegas culture, all while maintaining a budget-friendly aesthetic that is reflective of the fast food chain.