Revision Brand Development
Revision began as a small performance eyewear company that catered to the sports lifestyle market. They are now a leader in the development of full head and body protective solutions as well as power management systems for military
and tactical clients, employ over 350 people globally, and are a leading force in the U.S. Government TALOS future soldier program. 
When Revision made the shift to military eyewear in 2003 they required a new brand, and as the company has continued to redefine itself over the past 12 years they have required updates, evolutions and revolutions.
Copyright Holder: Taylor Sprules Corporation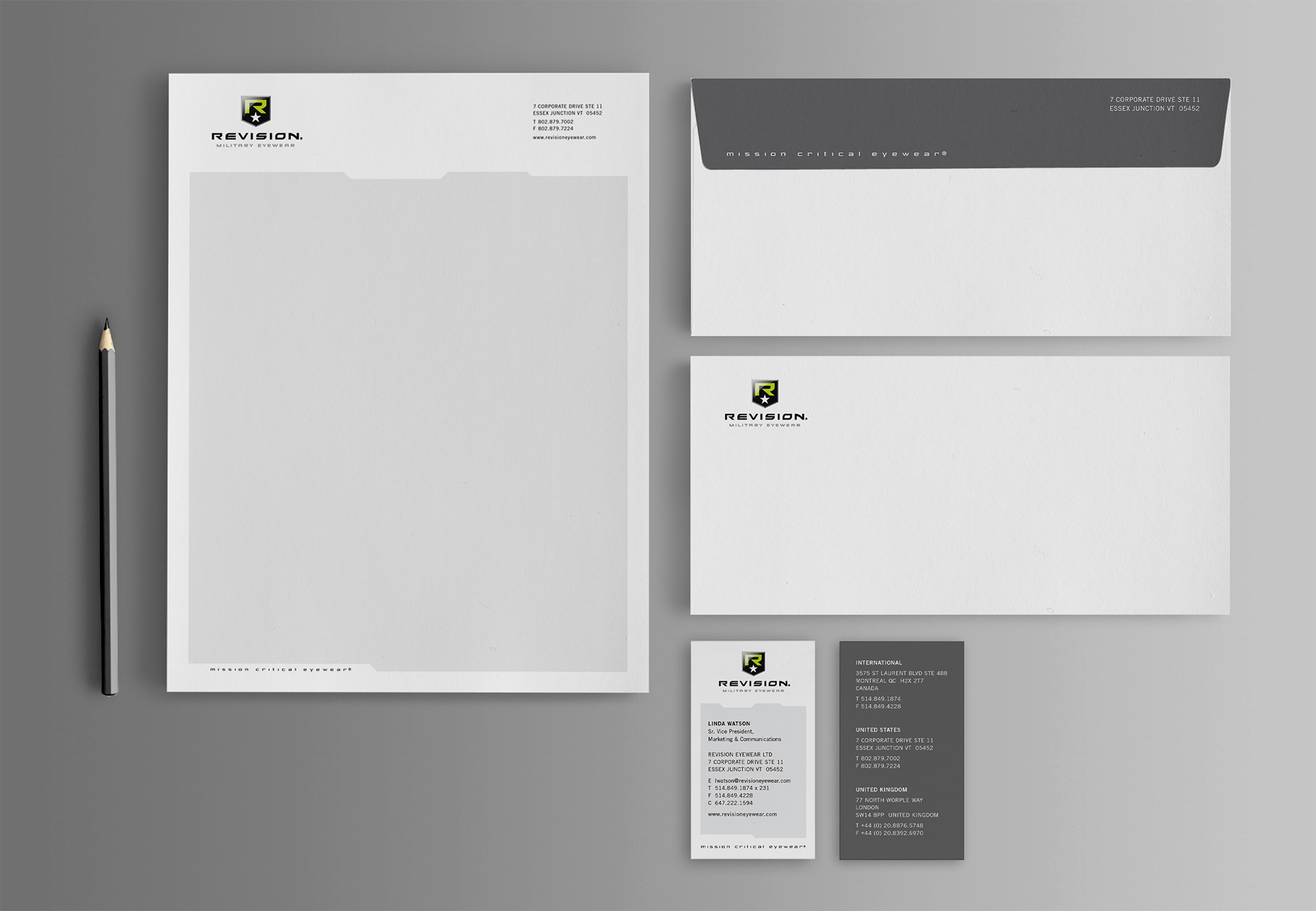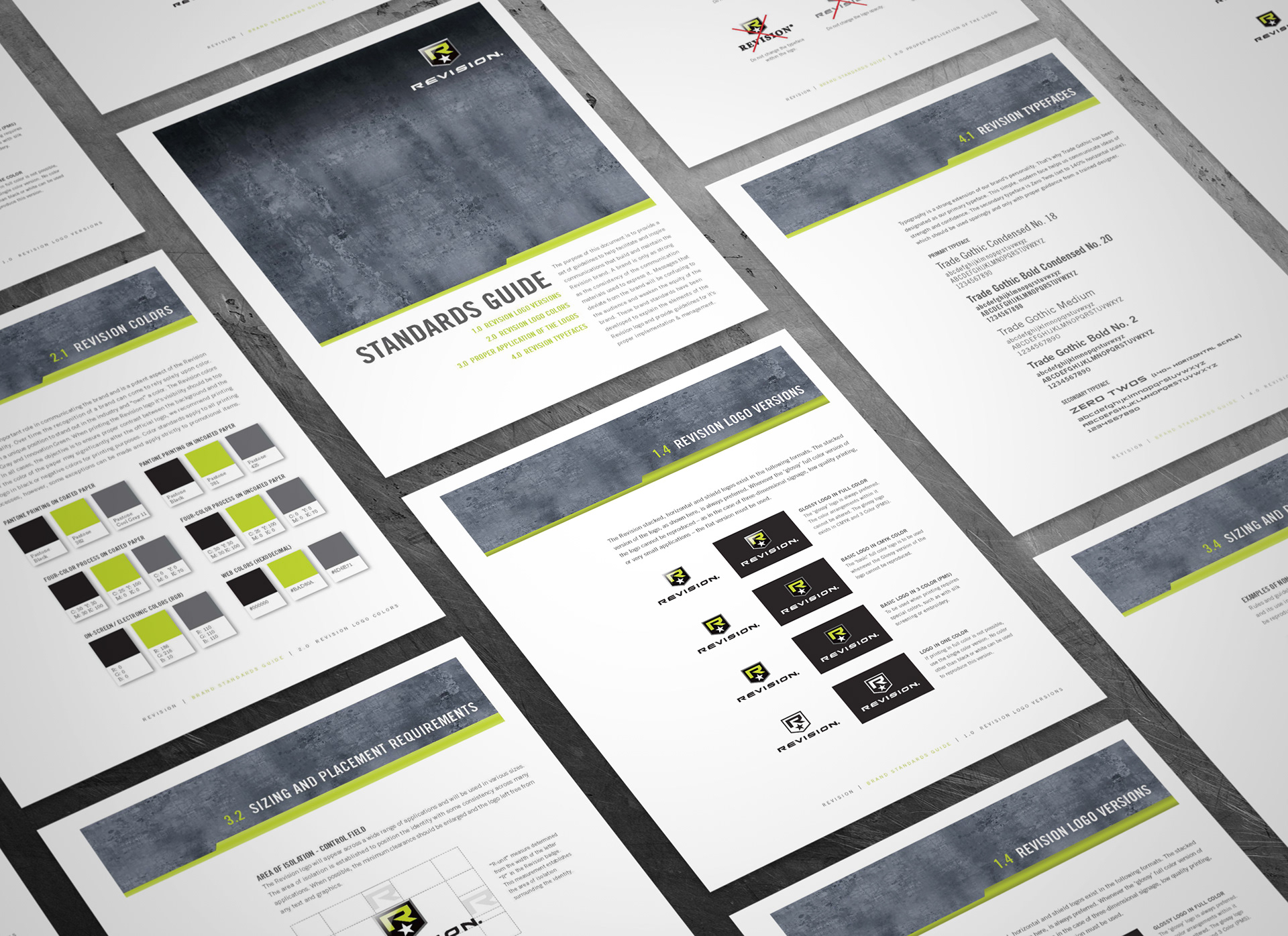 While teaming up with Ivan Novotny at Taylor Sprules Corporation we developed Revisions' brand strategies as well as a comprehensive look & feel that evolved from over 1,500 of inward and outward facing deliverables.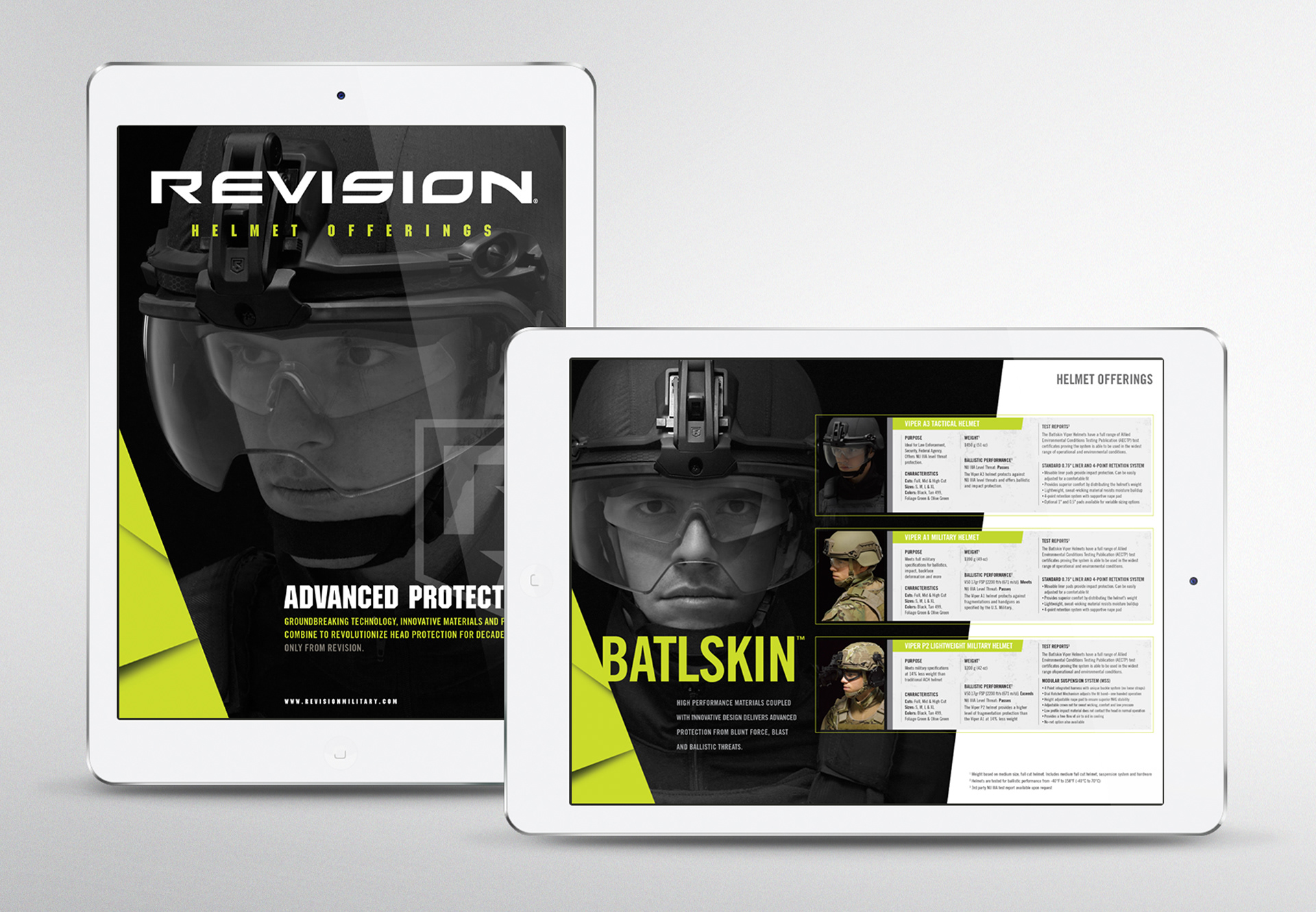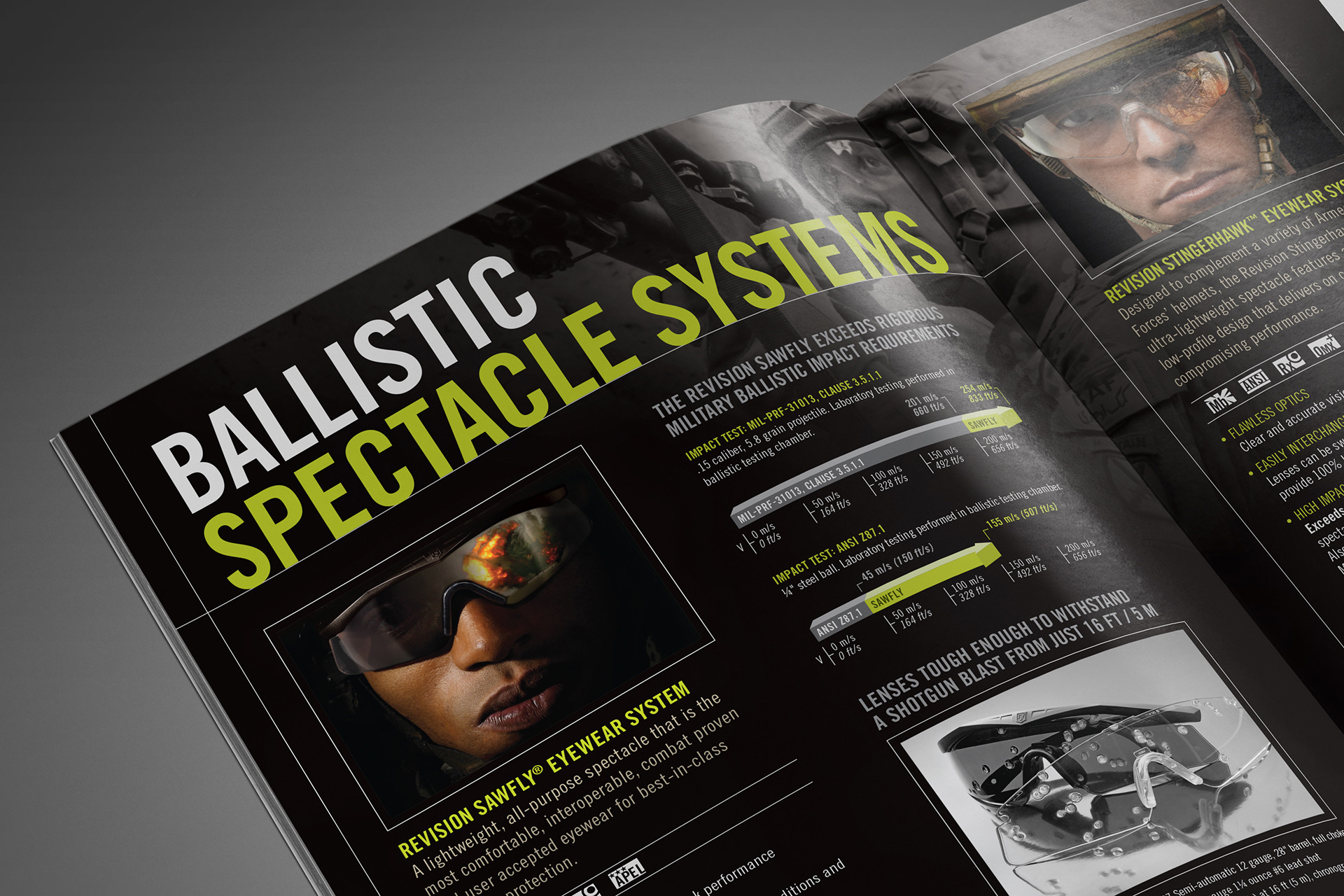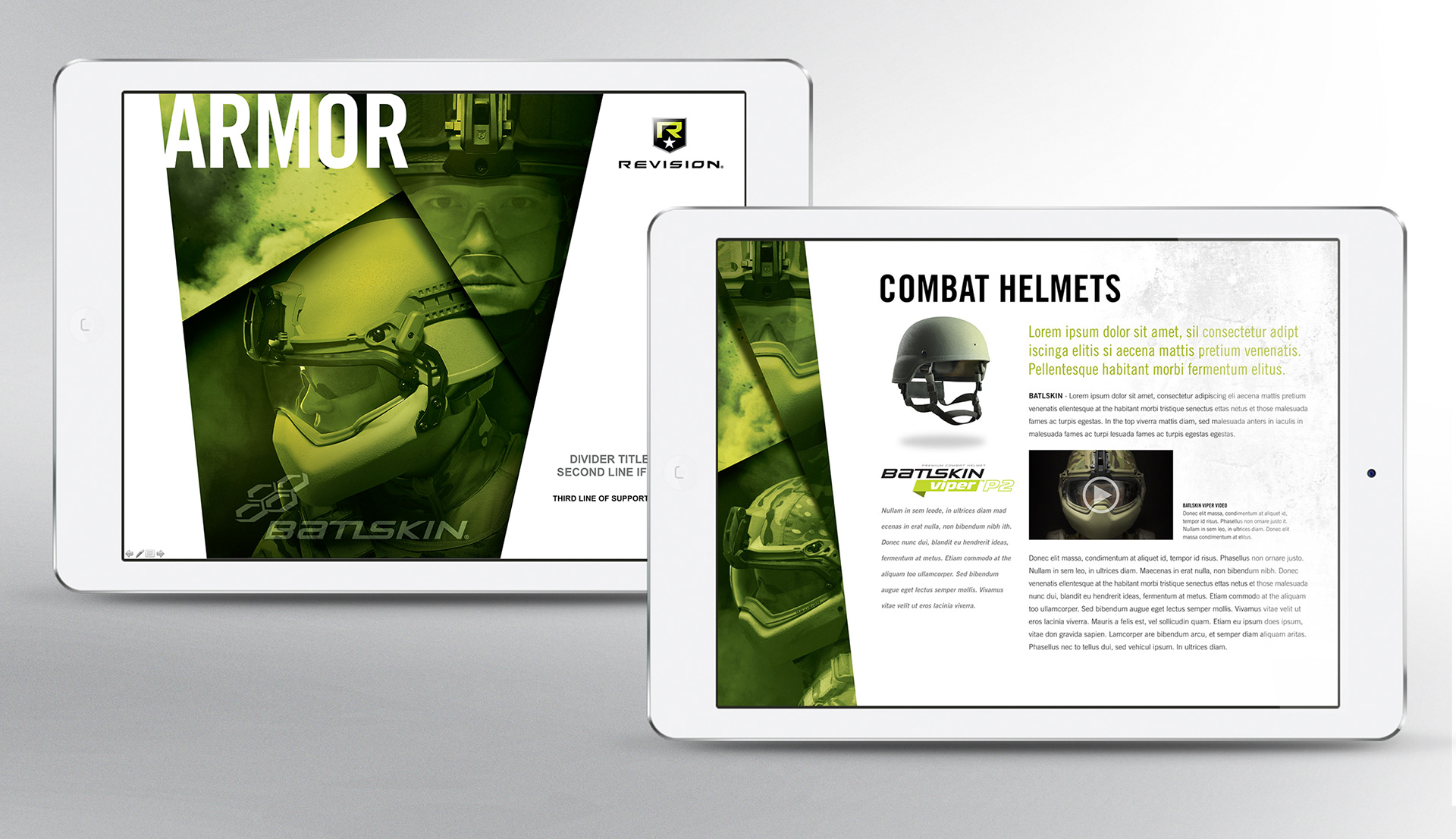 Projects included corporate logo & standards, product naming and logos, web & email collateral, retail packaging, catalogues, exhibits, environment design for offices in Montreal & Burlington Vermont, corporate & employee communications and investor materials.