Citrix Systems Inc. provides Server, Application & Desktop Virtualization, Networking, Software as a Service (SaaS), and Cloud Computing technologies. The functionality, features and benefits of Citrix products as well as the issues faced by organizations with regards to hardware and network infrastructure are very complex and difficult to communicate.
While print material exists to assist with this communication, a series of videos were developed to streamline and accelerate this education process. 

Copyright Holder: Get Lift Agency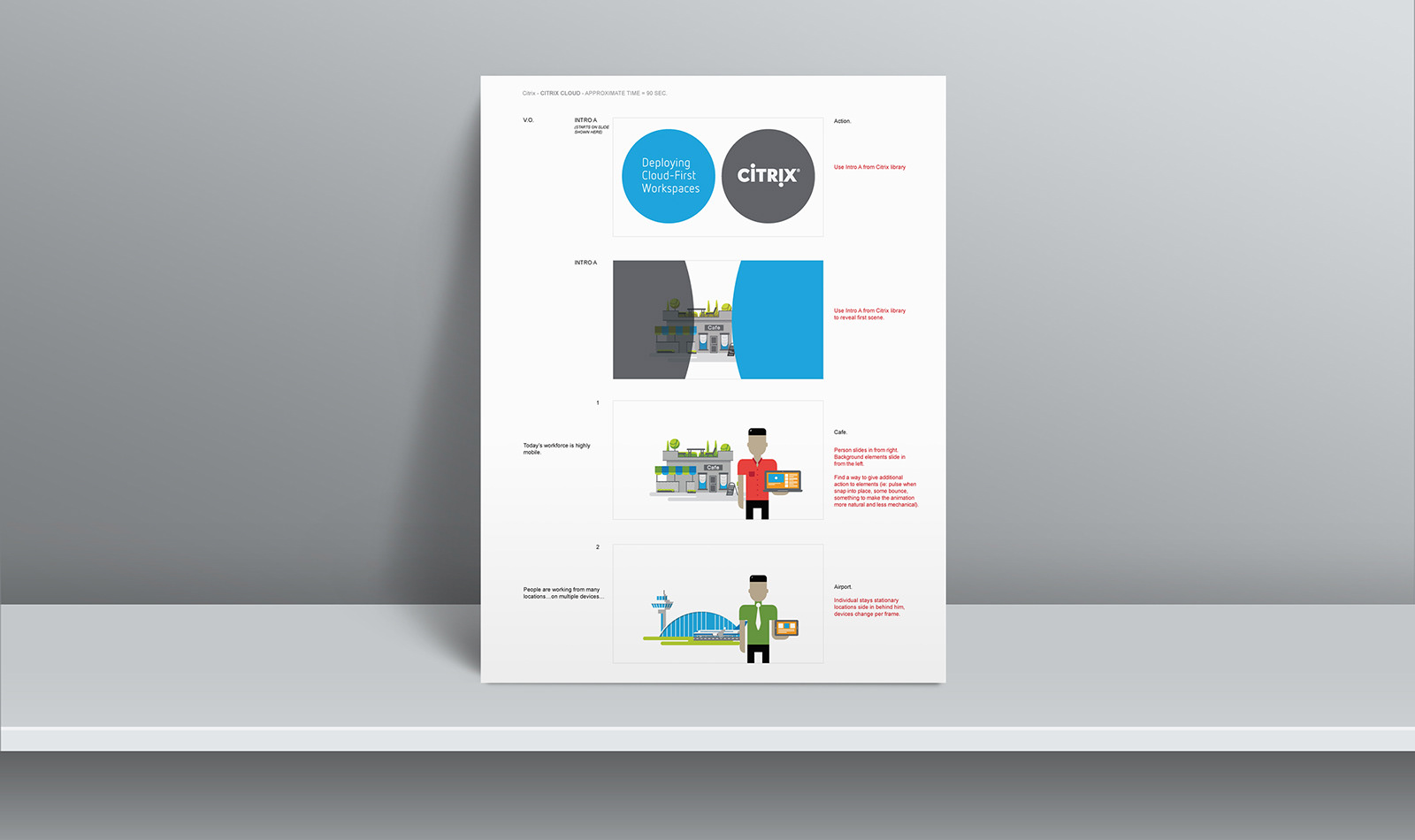 Get Lift Agency supplied voiceover scripts and required the development of storyboards that included illustration artwork, direction for all animation, "actions" and transitions, and final production-ready artwork which was handed off to a motion graphics artist for final video production.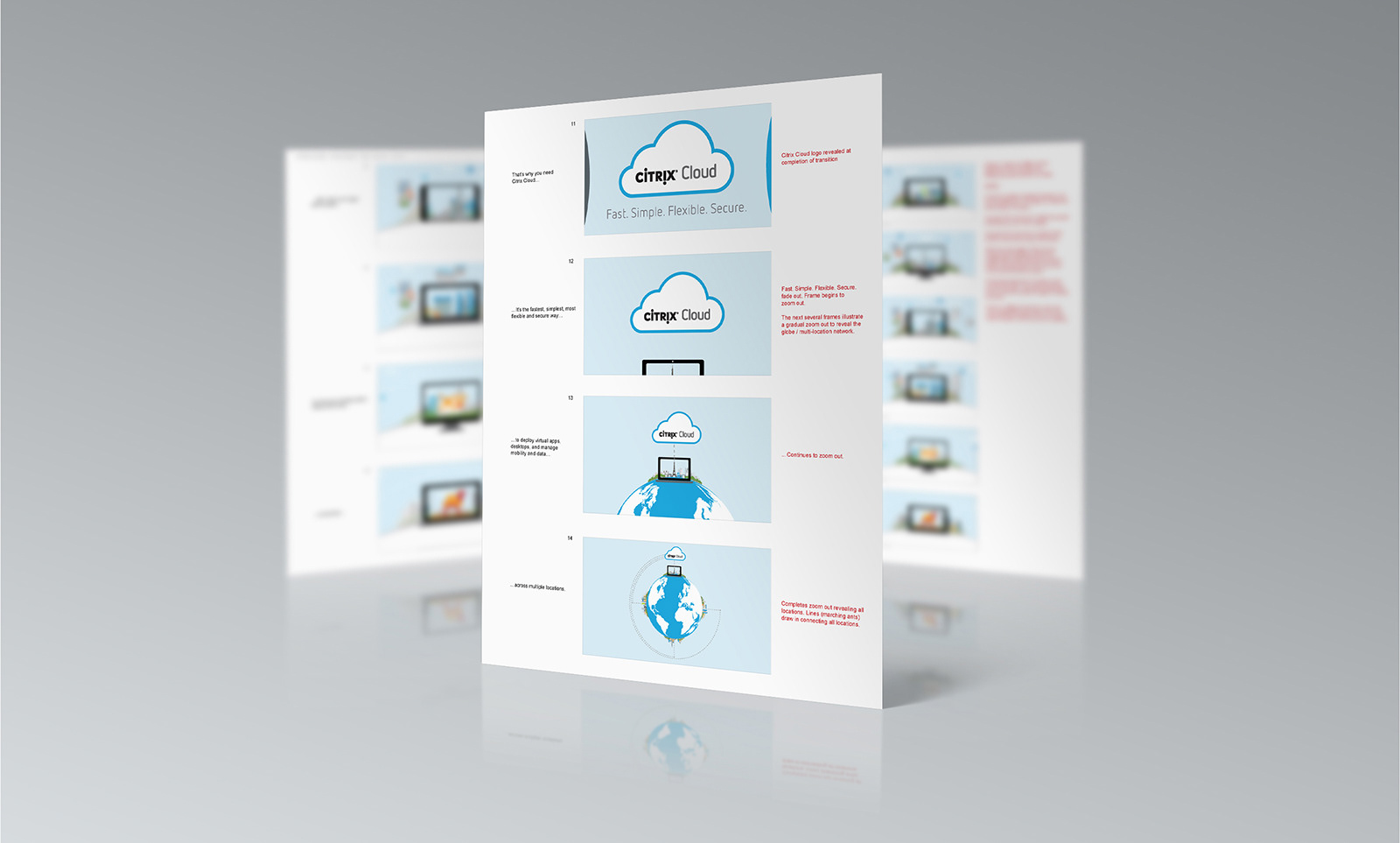 All videos were developed with a problem and solution structure to clearly communicate the value added by the suite of Citrix products.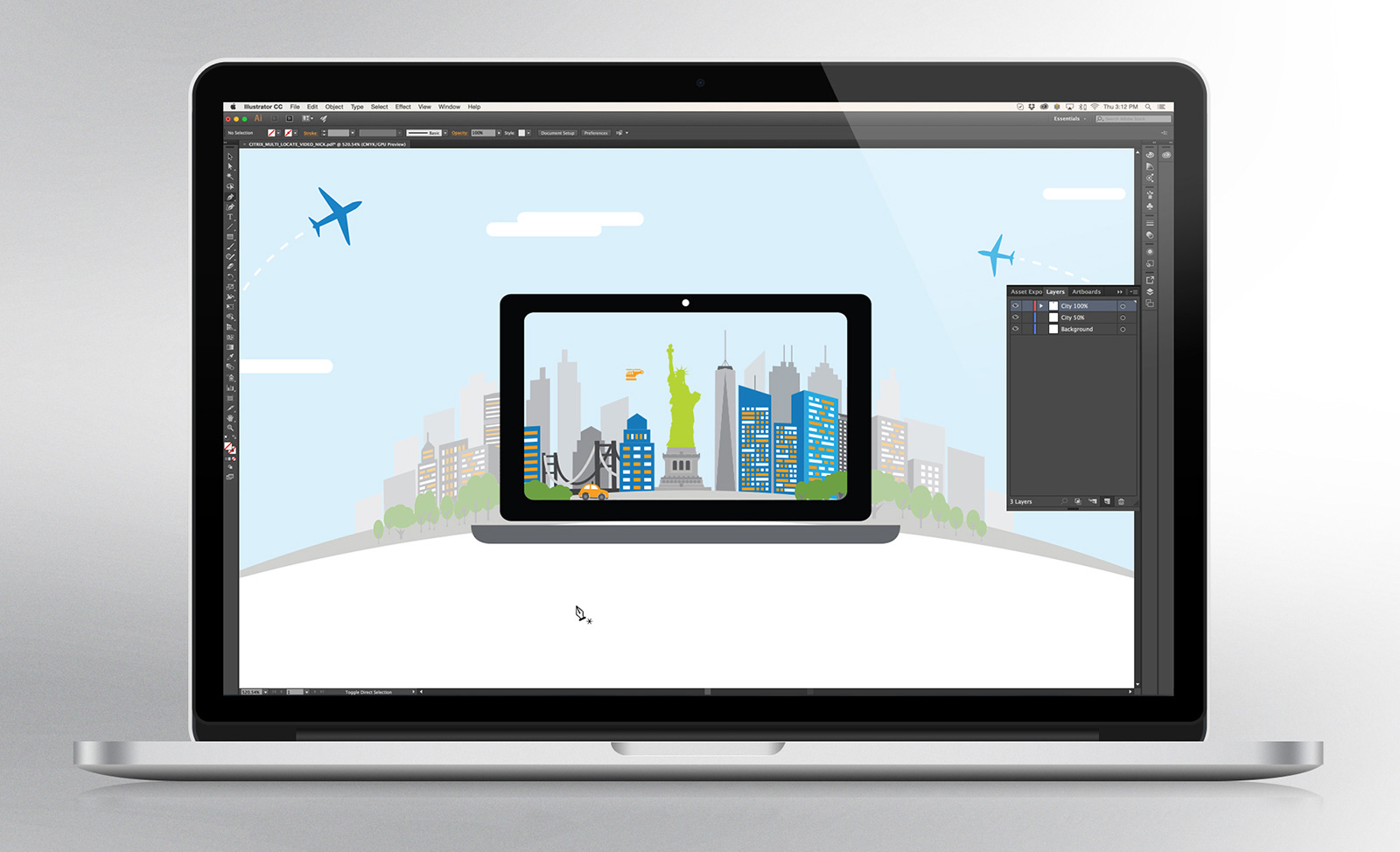 Each video was designed to target a specific market including Large Enterprise, Small and Midsize Business (SMB), Finance, Education, and Healthcare.