Bridgepoint Annual Report
Bridgepoint Active Healthcare, part of the Sinai Health System in Toronto, developed an innovative approach to healthcare for patients and families dealing with complex health conditions. Patients are encouraged to become active participants in customized patient-specific care plans that integrate the latest industry research and breakthroughs with world class facilities and specialists.
Copyright Holder: Public Inc.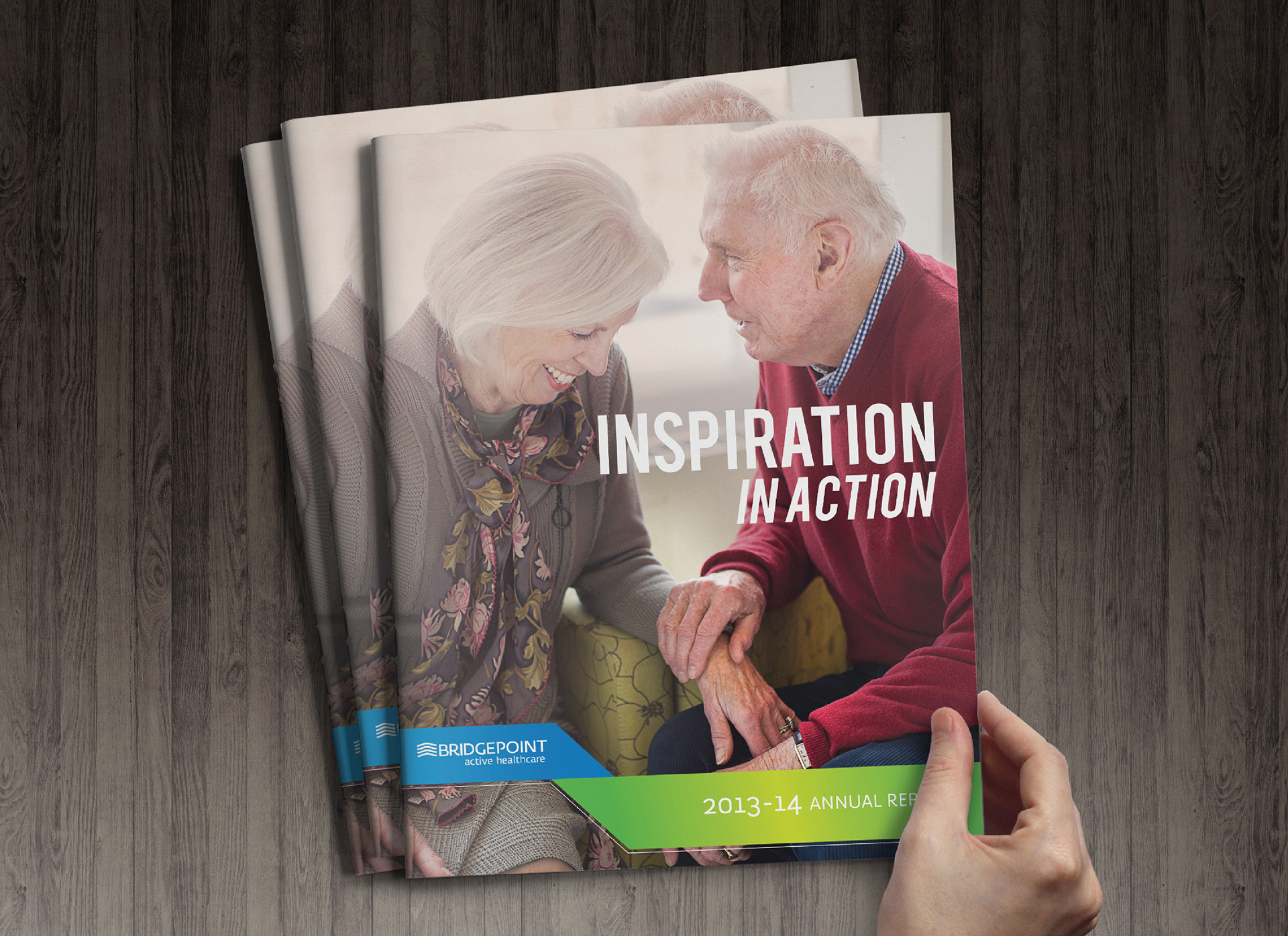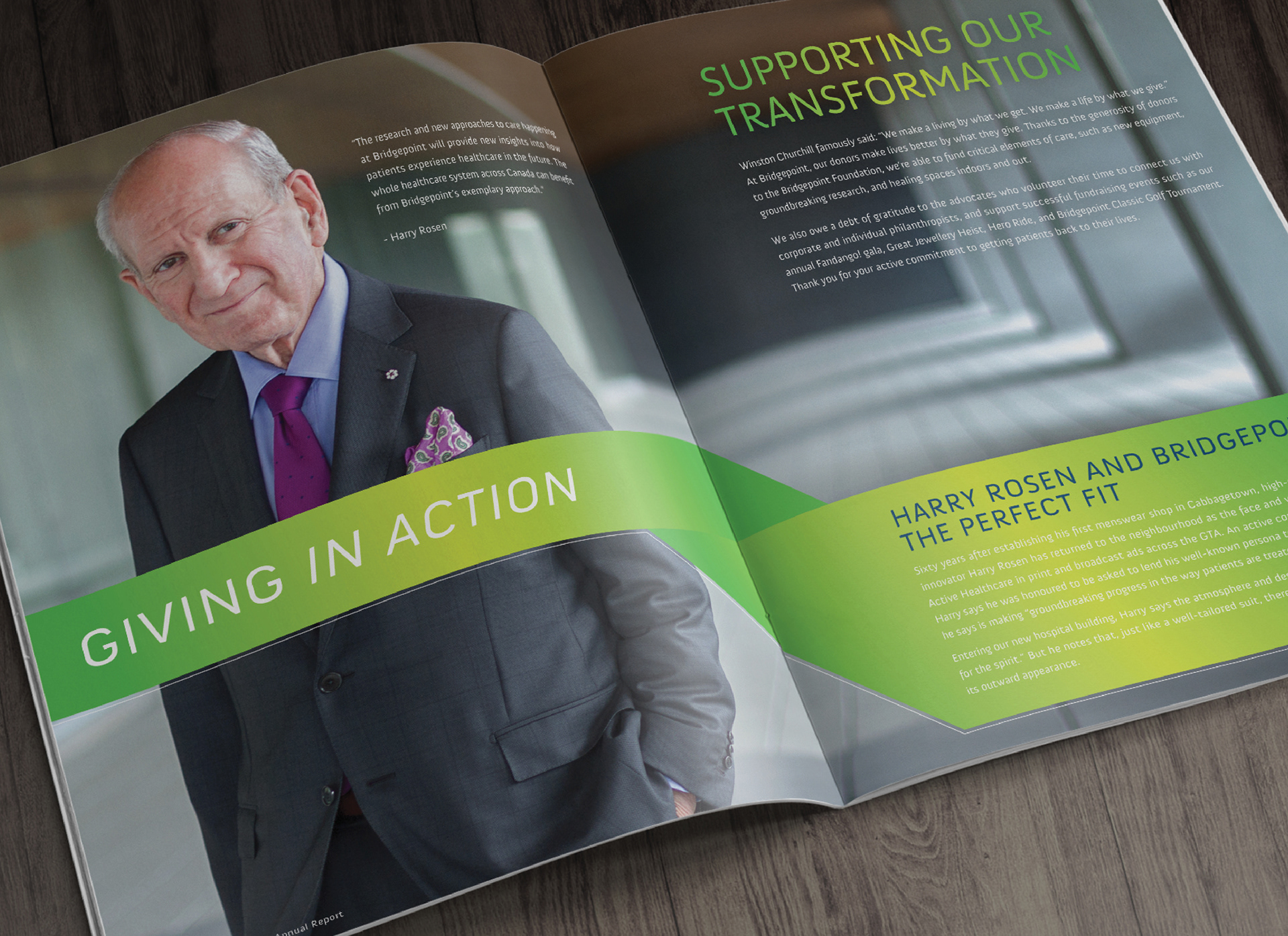 The Bridgepoint annual report reflects the facilities patient-first philosophy with case studies of actual patient experiences.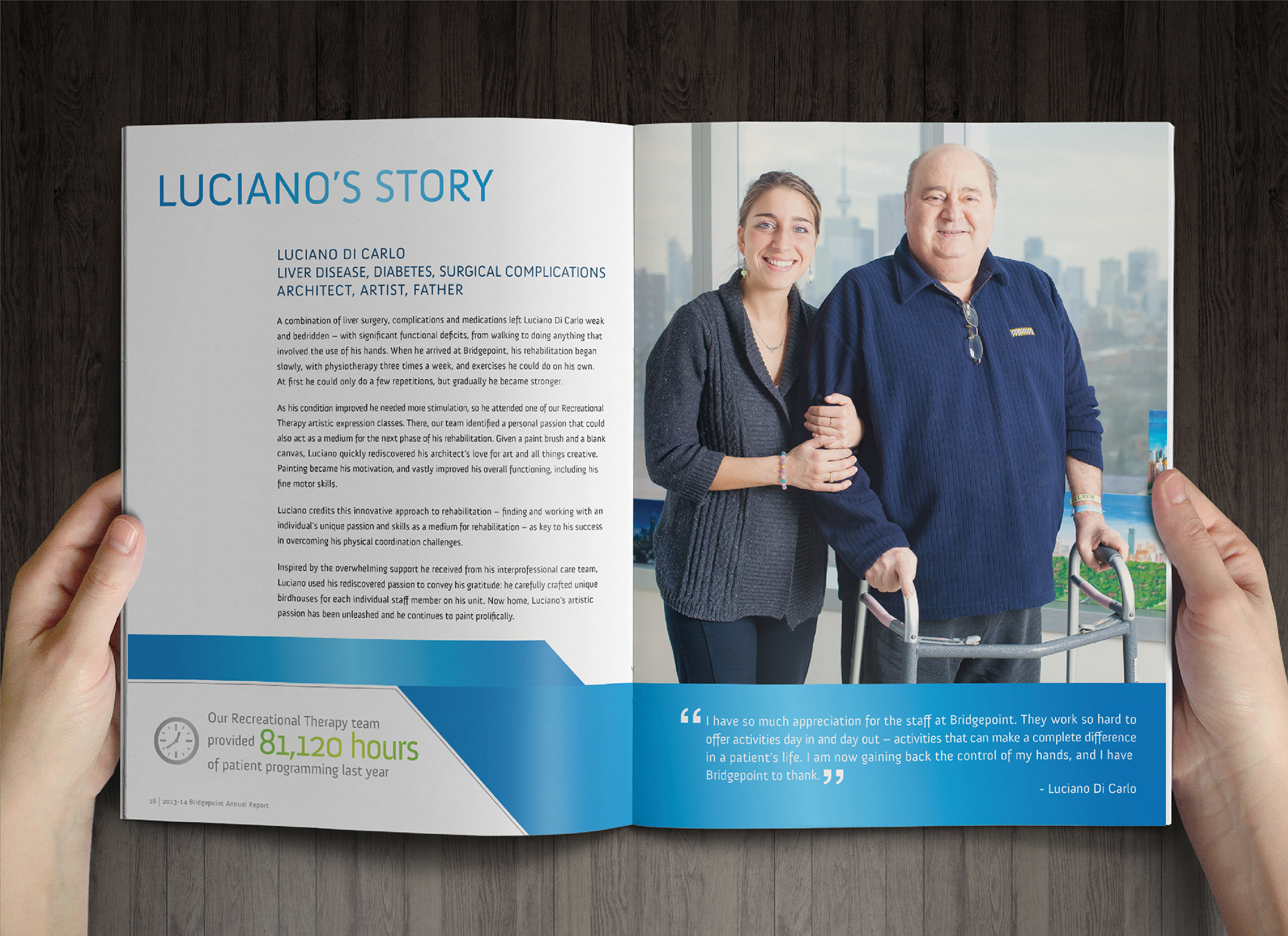 The bright and uplifting graphic approach contrasts the stark, pharmaceutical visuals that typically dominate traditional healthcare communications.
Statistical callouts reflect Bridgepoint's strategic and tactical outlook that integrates the latest industry research into healthcare and facility operations.